Tuesday June 25, 2019
Washington News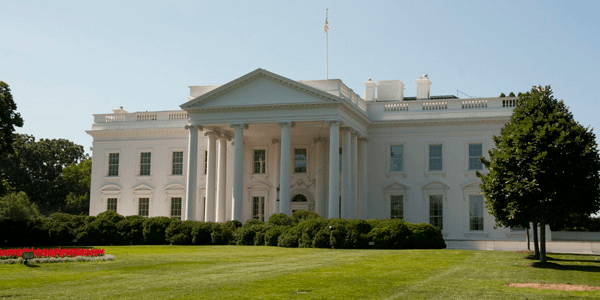 ABLE Accounts Enhanced Under TCJA
In IR-2018-139, the Service explained the new benefits for people with disabilities who have Achieving a Better Life Experience (ABLE) accounts. ABLE accounts are normally funded by annual gifts up to $15,000.
An ABLE account beneficiary is a person who became disabled before age 26. Funds in the ABLE account grow tax-free and may cover qualified disability-related expenses for the beneficiary. Qualified expenses include "housing, education, transportation, health, prevention and wellness, employment training and support, assistive technology and personal support services, and other disability-related expenses."
The Tax Cuts and Jobs Act (TCJA) included three new benefits for ABLE account holders. First, if the beneficiary is employed and not covered by a workplace retirement plan, he or she may contribute additional funds, up to the federal poverty limit, to an ABLE account. This amount is $12,140 in additional funds, 2018 ($13,960 in Hawaii, $15,180 in Alaska).
Second, up to $2,000 of ABLE account contributions may qualify for the Saver's Credit. An ABLE account beneficiary should file IRS Form 8880, Credit for Qualified Retirement Savings Contributions, to claim that credit.
Third, a beneficiary or family member may be able to roll over funds from a 529 plan to an ABLE account.
All of these changes were designed to increase the opportunity for people with disabilities to fund their care using an ABLE account. Further information on ABLE accounts and the changes under the TCJA are available on
www.IRS.gov
.
Will New TCJA UBIT Rules be Delayed?
Pressure continues to mount on the IRS to delay the new unrelated business income tax (UBIT) rules passed in the Tax Cuts and Jobs Act (TCJA).
Section 512(a)(6) requires "siloing" of separate business interests to calculate UBIT. The loss in one separate business may not be used to offset gains in other entities. However, there is no clear guidance on what constitutes a "separate" business.
Section 512(a)(7) creates UBIT status for expenses for certain employee fringe benefits. Employee benefits covering transportation and commuting costs may be within the purview of this provision.
On June 21, 2018, Jennifer Chandler and David Thompson, Vice Presidents of the National Council of Nonprofits (NCN), sent a letter to Treasury Secretary Steven Mnuchin and Acting IRS Commissioner David Kautter requesting a delay in implementation of the new UBIT provisions.
Chandler and Thompson observed that there is great confusion in the interpretation of these UBIT provisions. They noted that tax professionals have significantly different opinions and stated, "The confusion is rampant — among not only charitable nonprofits, but also tax professionals who are divided in their interpretations of the scope and specifics of the new provisions. Nonprofits are understandably nervous about complying with the new vague and ambiguous UBIT subsections without any certainty that their professionals are giving them accurate information."
The NCN explained that UBIT tax returns require precise calculations. With no IRS guidance, tax professionals have sharply different opinions on the specifics of these calculations.
The New Jersey Center for Nonprofits stated, "Tax professionals are similarly divided in their interpretations of the scope and specifics of new provisions, and nonprofits are scrambling to comply." The New York City Nonprofit Coordinating Committee stated, "In New York, there is an active conversation amongst nonprofit tax experts (lawyers, accountants and nonprofit leaders) as to whether and which portion of the benefit is taxed. Confusion reigns as various opinions circulate."
The Maine Association of Nonprofits reports, "Absent urgently needed IRS guidance, charitable nonprofits will not be able to file accurate reports, are likely to make insufficient or inaccurate payments, and may suffer other adverse tax consequences that can and will be avoided once Treasury and the IRS provide the nonprofits sector the necessary clarity."
The NCN explains that business managers at nonprofits will need to update software systems. The new UBIT rules will also lead to a dramatic increase in the number of nonprofits that pay tax. In 2013, there were 16,416 Sec. 501(c)(3) nonprofits that filed UBIT returns (IRS Form 990-T). With the new rules that include fringe benefits as UBIT, there could be a hundred thousand or more nonprofits that need to file. These could include many religious houses of worship that historically have not filed IRS Form 990.
The NCN requests specific guidance on the definition of a "separate trade or business." If there are multiple sources of ad revenue, is that one business? If a nonprofit rents facilities for various purposes, is that one business? Some nonprofits have stores at multiple locations — are they one business? Many universities have hundreds of investment entities — are they one business?
There are transportation fringe benefits that are now UBIT. How should organizations determine whether the lease of a parking facility is a UBIT expense? Should employee payroll deductions for Qualified Transportation Accounts be UBIT? Many nonprofits create incentives to help employees with commuting expenses — are these included as UBIT?
Some communities require nonprofits with 10 to 50 staff members to offer pre-tax commuter plans. The NCN observes that it is unfair and inexplicable for one government entity to require an employee benefit and for the federal government to tax the nonprofit for being compliant with a city or state law.
Therefore, the NCN asks "that Treasury and the IRS delay implementing the two new UBIT subsections until one year after Final Rules are promulgated."
Wayfair Enables States to Collect Sales Tax
In
South Dakota v. Wayfair, Inc.
et al. No. 17-494 (21 Jun 2018), the U.S. Supreme Court permitted states to tax sales by companies without a physical presence.
In
Quill Corp v. North Dakota
, 504 U.S. 298 (1992), the Court held that North Dakota could not tax an out-of-state vendor with no physical presence in the state.
Wayfair
overrules
Quill
on four grounds.
Physical Presence — In the internet world, physical presence is no longer a valid test.
Market Distortions — Quill created a judicial tax shelter. This does not properly reflect the realities of the modern market with widespread internet sales.
Commerce Clause — Quill created arbitrary and formalistic distinctions. These act to include some businesses and exclude others. This principle is contrary to the Commerce Clause and does not recognize the state of modern technology.
State Authority to Tax — Quill led to arbitrary rules and does not place all sellers on a level playing field with respect to state sales taxes.
Therefore, states may levy sales tax on vendors who have "significant" levels of business in a state.
Editor's Note:
The 5-4 Supreme Court decision opens the path to taxation by state authorities. The four dissenting justices agreed that states should now be able to collect tax. They relied on a "stare decisis" rationale for their dissent. The majority stated it is important to recognize the widespread use of internet sales and the stare decisis position was no longer valid.
Applicable Federal Rate of 3.4% for July -- Rev. Rul. 2018-19; 2018-27 IRB 1 (17 June 2018)
The IRS has announced the Applicable Federal Rate (AFR) for July of 2018. The AFR under Section 7520 for the month of July is 3.4%. The rates for June of 3.4% or May of 3.2% also may be used. The highest AFR is beneficial for charitable deductions of remainder interests. The lowest AFR is best for lead trusts and life estate reserved agreements. With a gift annuity, if the annuitant desires greater tax-free payments the lowest AFR is preferable. During 2018, pooled income funds in existence less than three tax years must use a 1.4% deemed rate of return.
Published June 22, 2018
Previous Articles
Updating Your Estimated Tax Payments