Planned Gift from Longtime Physical Therapy Educator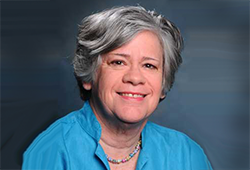 The Foundation for Physical Therapy was extremely pleased to learn it was the beneficiary of a planned gift from long-time physical therapist and Foundation donor, Cecilia Louise Graham, PT, PhD. In doing so, Graham has ensured that her generous gift will help jump-start the research careers of physical therapists.

Graham has been an avid supporter of the physical therapy profession. She began her career as a physical therapist after graduating from the University of Texas Medical Branch in Galveston, Texas, earned a Master of Medical Science in Physical Therapy from Emory University and later went on to Texas A&M University to earn a PhD in Adult Education and Educational Administration.

Graham's passion lay in physical therapy education. She served as a faculty member at the University of Alabama, Birmingham for over 10 years before retiring in August of 2015. Prior to UAB, she held various faculty positions in universities in Texas and Indiana. Graham was an active member of three different chapters of the American Physical Therapy Association -Indiana, Alabama and Texas-, and on the editorial board of the Journal of Physical Therapy. Over the years, she earned several awards and accolades including APTA's Education Section Cerasoli Lectureship Award and UAB's School of Health Professions Joseph A. Volker Award.

Cecilia Graham passed away in August 2016 after a long battle with cancer, at the age of 61. By posthumously becoming a member of the Foundation's Legacy Society, Graham is continuing to help fund future generations of researchers. Her dedication to the field will long be remembered.